For Earth Day 2017, Fabricut highlighted a handmade furniture manufacturer that uses our eco-friendly fabrics in their custom creations. This is part of our blog's mission: promote designers and customers doing remarkable things with our product for the trade, to inspire artists and designers everywhere.
MEET ECOBALANZA
EcoBalanza is a custom handcrafted upholstered furniture manufacturer, specializing in natural and non-toxic materials and craftsmanship. Located in Seattle's Sodo neighborhood, every piece is made by hand with the finest materials, sourced locally whenever possible.
With a commitment to the health and well-being of their clients as well as their workers, EcoBalanza is a mission-based company that strives to replace every chemically-polluting sofa or armchair with a non-toxic one.
Aimée Robinson, owner and founder, keeps busy; supervising construction, drawing out plans for custom pieces, keeping an eye on design trends, and sourcing the cleanest materials. After a decade in business, she's still one of the only people exclusively making non-toxic sustainable upholstered furniture.
"It started out as an experiment, a question," says Robinson, "Once I decided I wanted to make clean, sustainable furniture, I wanted to prove that women could succeed in manufacturing, and that when they did, work places were healthier, and more supportive. And I wanted to create a company and a process that brought back dignity to a group of forgotten craftsmen-- it's always been a goal to preserve these techniques, which risk being lost."
Today, EcoBalanza makes standard and custom upholstered furniture of all shapes and sizes for residential clients, interior designers, commercial businesses and workplaces. While they've specialized in custom designer pieces for a decade, EcoBalanza recently launched a line of standard-sized sofas, loveseats and armchairs, in hopes of bringing their expertise and materials to a wider market.
For more info, you can visit EcoBalanza.com, or contact Aimée Robinson and her team at contactus@ecobalanza.com.
ENVIRONMENTALLY FRIENDLY MATERIALS
Fabricut has fabrics in it's collections that are part of it's Fabricut Environment Plus collection - which includes any fabrics that have been considered "STANDARD 100 by OEKO-TEX®." This classification of environmentally friendly fabrics comes from the way these fabrics are produced, their materials, and the non-use of environmentally harmful products. Examples can include fabrics that are made with recycled materials to be less harmful on the environment as well as the omission of harmful chemicals that should not be used around children, on skin, etc.
Tags Eco-friendly Fabrics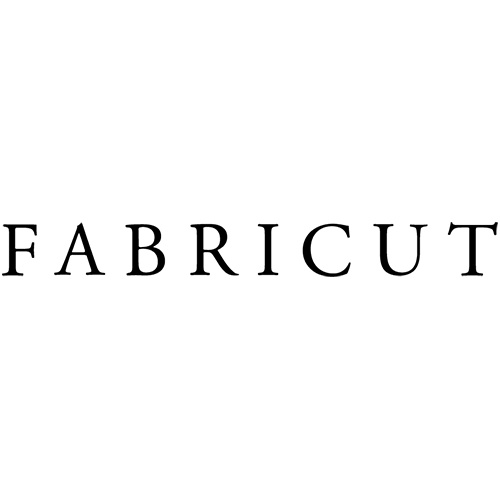 Our Fabricut marketing team loves sharing design inspiration with our readers, and we've put this blog post together with you in mind!