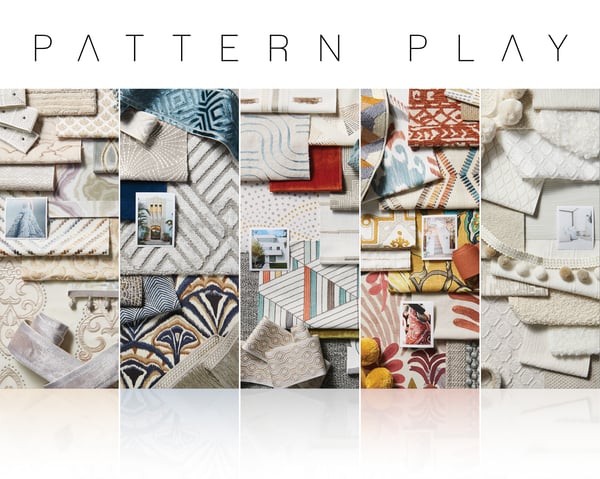 Inspired by some of design's biggest moments, our newest Pattern Play selections explore a range of styles and hues perfect for embracing iconic eras and looks. These fabrics, trimmings and wallcoverings all combine beautifully to evoke the sensation of the fashion of the time, from the shapely Minimalist Bauhaus palette to the cozy textures in the Comfortable Simplicity palette. Venture with us as we look at the past and re-interpret the styles for today's interiors.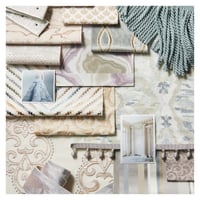 This metallic laden landscape inspired by the Gilded Age brings textures and nuanced neutral hues to the forefront. Classically elegant patterns adorn this selection, pairing beautifully with architectural details to create masterful interiors.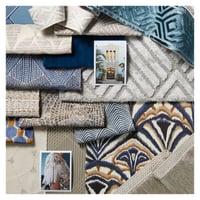 The Jazz Age saw the invention of the radio, allowing jazz to influence further than ever before. Overlapping the Roaring Twenties, this selection of textiles reflects the opulence and glamor of the time with an added smoothness and swing to it. Highlighting rich, velvety textures and shiny pops of sapphire tones, the Deco Jazz palette crafts an experience.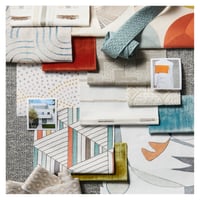 This shapely, tactile selection finds inspiration in the Bauhaus movement, one of the most influential Modern art movements. Defined by its geometric shapes and minimal yet impactful pops of color, this artistic palette is at home in bold, magnetic interiors.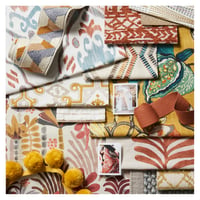 Rich, earthy hues and curated pattern layering define this selection of textiles inspired by the free spirit movement in the mid-century. These fabrics, trimmings, wallcoverings, and rugs all reflect a connection to the world around us, whether it's through a floral pattern or the enchanting variety of textures. This golden terra palette is at home in any collected, curated home.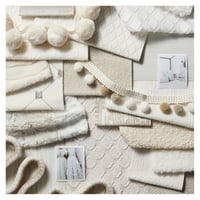 As our world has changed, we turn to comfort in our interiors. An abundance of tactility and nuanced white tones define this palette inspired by the rich coziness of today's interiors. Plush, sumptuous textures shine throughout this selection, but are especially highlighted by the faux furs and decadent trimmings.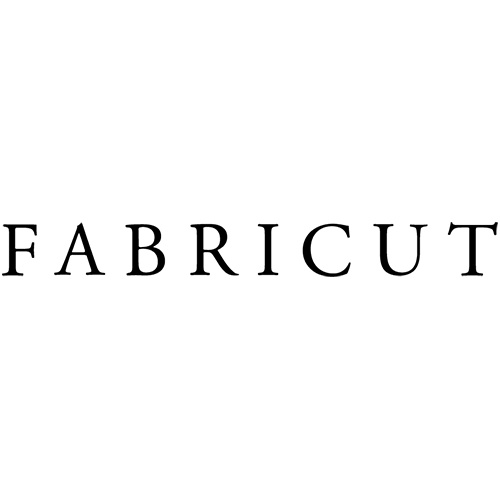 Our Fabricut marketing team loves sharing design inspiration with our readers, and we've put this blog post together with you in mind!