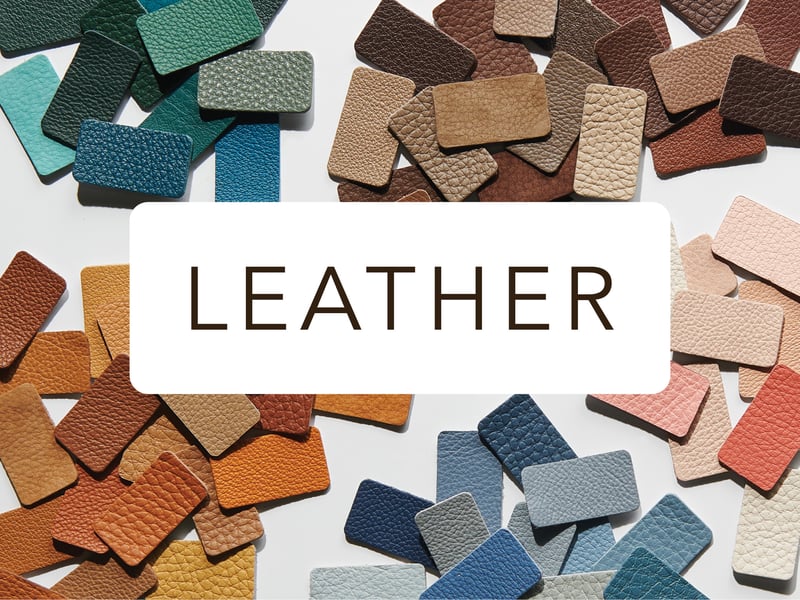 Our world is perfectly imperfect, and natural beauty is most brilliant when products are at their purest form. Leather is no exception. Quality is embedded in the natural markings on leather because it originates from a raw material – the hide. Appreciation of these natural markings and imperfections is the first step in understanding the innate luxury of leather.
With proper care, these leathers create family heirloom quality pieces, passed down from generation to generation. Selected from top-grade European hides, they are not branded and typically have fewer scratches because they have not been contained by barbed wire. Our tannery works to find the highest-end option for us, allowing us to keep the natural beauty from the hides. After selection, there are 40 different complex processes that our leathers go through to cleanse, purify, soften, and color the hide. Throughout the coloring process there will inherently be subtle variation.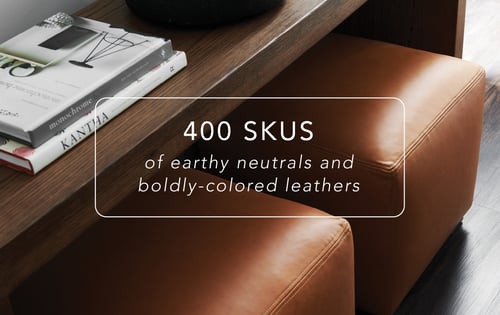 Our rich, earthy neutrals and bold, jewel-toned leathers will make your upholstered piece the statement of any room. Aging luxuriously and beautifully, developing more texture and softness, becoming more and more a part of the home. We offer aniline leathers, protected leathers, and nubuck — each with their own beauty and distinct hand.
These decadent Italian leathers are now available on Fabricut Furniture. With leather and frame in one place, it's easy to order exactly what you need. First, select the perfect style and shade of leather. Then, apply it to your favorite furniture piece. Click here to start building your perfect piece.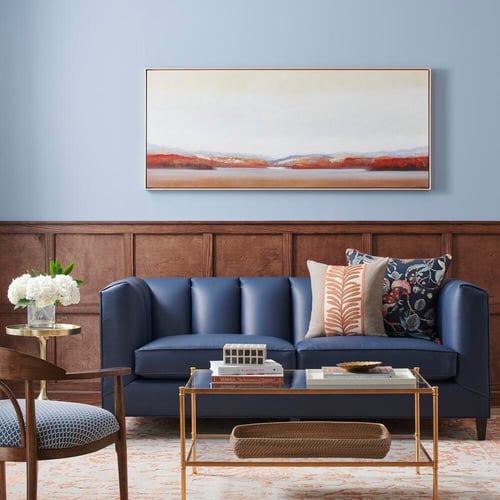 About Our Types of Leather
Aniline Leather
Aniline leathers receive their colors from dye and different areas of the hide will absorb the dyes differently. Aniline leather will develop a rich patina over time with use.
Nubucks
Nubuck is a top grain leather that is dyed, then further produced to have a nap.
Protected Leather
Protected leathers are top grain leathers with a pigment applied for color consistency along with a clear, water-based topcoat to give the leather extra protection.

Ordering and Care
If you have any questions on how to order or how much to order, please see our guide here or contact your local Fabricut representative.
If you have any questions about how to care for your Fabricut leather, please see our care guide here.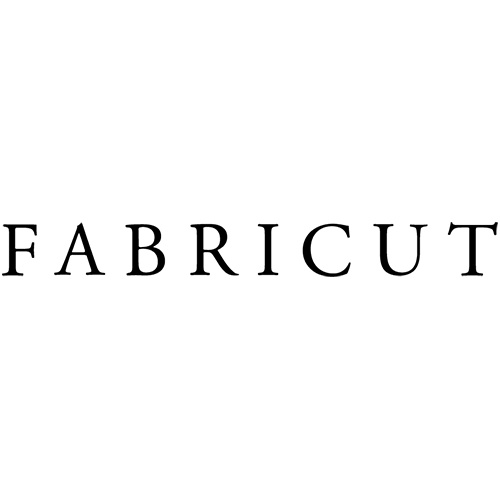 Our Fabricut marketing team loves sharing design inspiration with our readers, and we've put this blog post together with you in mind!