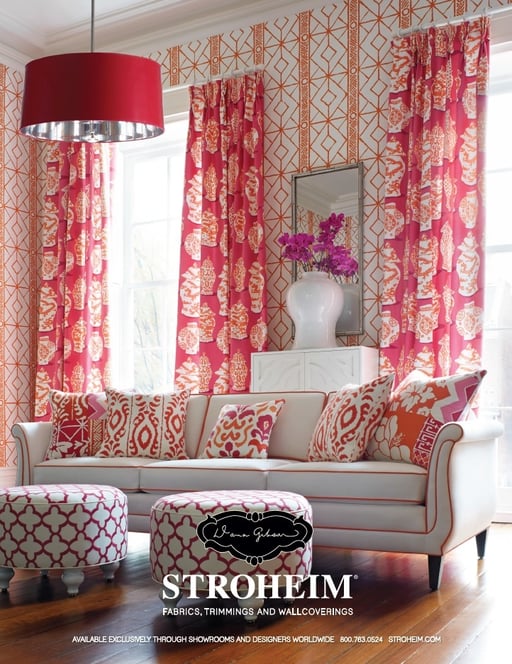 Q7: What is your favorite pattern from the collection? What space do you envision it being used in?
Dana: My favorite pattern is Trot and second is Canton. Both patterns are playful and unique. There were a few more we were considering that had this similar quality, but we didn't get to them this go-around. I like the colors in both, one more muted and the other vibrant. Trot should be in a guest bath or mudroom. I see Canton in a dining room, kitchen or front hall. Above and beyond being nice designs, they deserve a second look.
Q8: What is one of your biggest challenges in designing a new product?
Dana: The hardest part about designing a new product is second guessing what people will want. I design what I love and cross my fingers my customers will also like it. Knowing what colorway will be au courant for a design or pattern is also a huge consideration. I'm lucky because the people I work closely with have great taste and I'm always running my ideas by them.
Q9: As a working mother, how do you balance your work life and home life?
Dana: My two boys are definitely self-sufficient now (14 and 16); although, when they were young I was feeling pretty guilty because I wasn't a full-time mom. I love what I do and I know now that if I'm happy, it rubs off on them. Now my biggest duties are nagging and worrying. My husband is a wonderful partner and extremely helpful.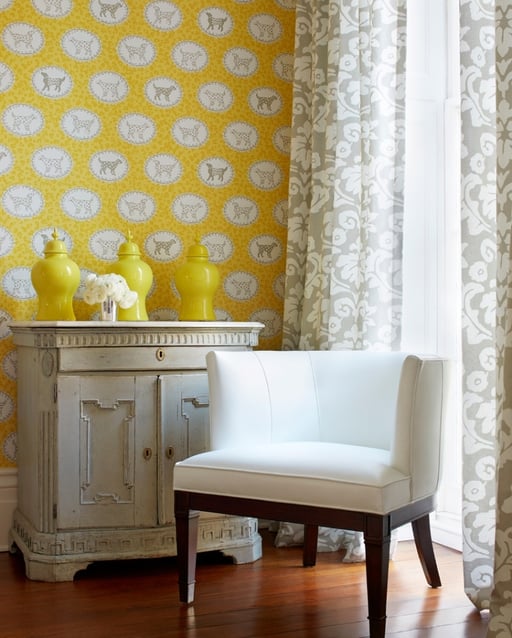 Q10: How do you feel your Grandfather has influenced your career path?
Dana: I am sure I inherited some of his artistic talent, but I can also credit my mother's side for that. I grew up hearing about my great-grandfather's glamorous lifestyle. He hobnobbed with statesmen and world-renowned architects. He strolled through gardens and houses done up by the experts in their fields. The life my great grandfather lived at the turn of the last century and the achievements he had plays like a soundtrack to my life, an ideal of another day that can be captured, repurposed and modernized for today.
Q11: Color is an important and consistent aspect of your designs. Have you always been drawn to the same pure, clean colors that are integral to your signature design aesthetic?
Dana: The colors in this collection are indeed pure, clean colors, not muted at all. And predominantly the backgrounds are white. I like this crisp, clean look. It's another way to be bold and unexpected. The first time I ever bought designer fabric, I was persuaded to go with an ecru and maroon stripe velvet because it was "timeless." I was told I wouldn't get "tired" of it. But it wasn't exciting or fresh and new and I regretted that choice. I do think color needs to be tempered and used judiciously though. Papering one wall is a nice compromise and the grey and yellow colorway we included in the collection gives the eye a rest.
Q12: Is there a style other than your own you find inspirational?
Dana: A very tailored, pulled together house is an aspiration for me, but I'm much too messy and relaxed to have that perfect look.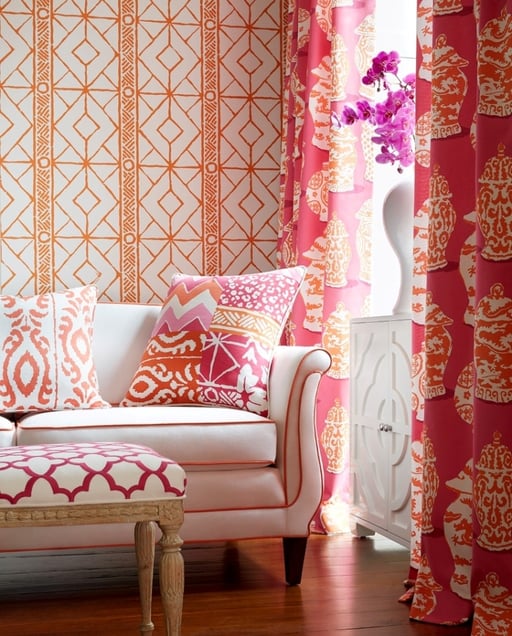 Tags Wallcoverings Dana Gibson Stroheim Fabrics Licensed Collections Licensee Features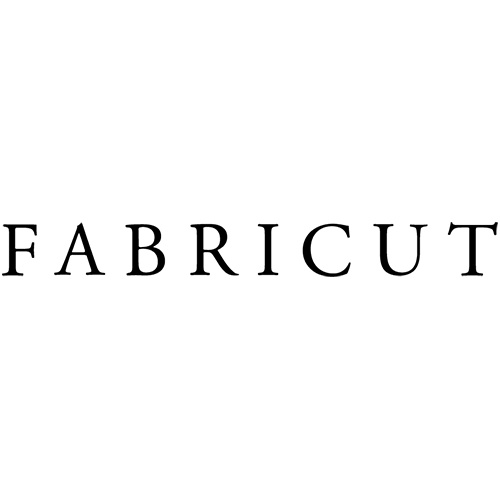 Our Fabricut marketing team loves sharing design inspiration with our readers, and we've put this blog post together with you in mind!