Fabricut recently partnered with local designers Brenda Rice and Gina Miller of GHD Interiors on a special project in conjunction with Tulsa's 42nd Designers Showcase benefiting The Foundation for Tulsa Schools.
This Mid-Century Modern house is the former residence of two of Tulsa's most passionate and lifelong philanthropists, Anne and Henry Zarrow, and is currently a part of The Anne & Henry Zarrow Foundation. The house was built in 1954 and the 25 designers stayed true to its Mid-Century roots with only the kitchen, utility room and all bathrooms being remodeled/updated for the Showcase. Large windows and sliding glass doors with expansive panes of glass allow light to enter the rooms at different angles in this ranch-style floorplan, and each room has multiple outdoor views or multiple access points, encouraging healthy outdoor living.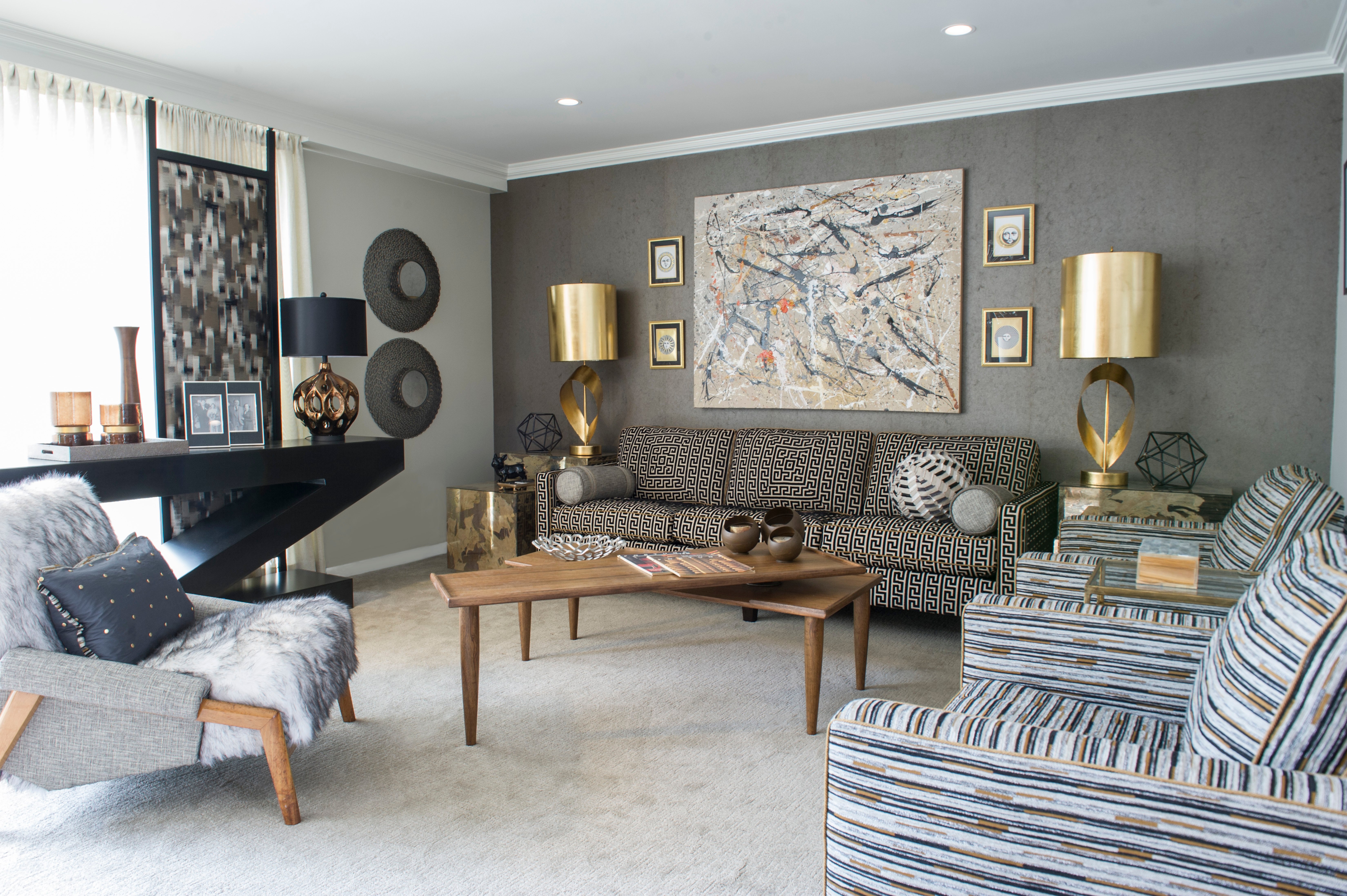 Brenda and Gina designed the home's living room exclusively with Fabricut fabrics, trimmings and wallpaper and their vintage Mid-Century furnishings, accessories and art. They added a personal touch with a set of framed photographs of a young Anne and Henry Zarrow on the "Z" console.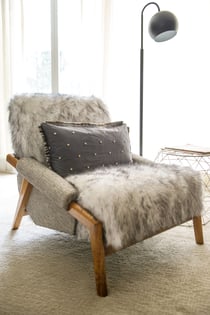 A vintage 1952 Mid-Century side chair in Fabricut's Polar Fur - Black & White and Left Bank - Coal. Pillow in Larter - Charcoal with Tightrope - Alloy fabric welt; sheer drapery in Gabon - Cream.
We love the creative pouf pillow and the attention to detail with the back sofa cushions upholstered to match the Greek Key pattern throughout. Sofa in Fabricut's Logan - Noir and Catshank - Suede trimming; Pouf Pillow: Modern Eyelash - Charcoal; Bolster Pillow: Left Bank - Coal with Mabolo - Silhouette tape and Clove -Espresso; and Wallpaper: 50009W Joyous - Gargoyle.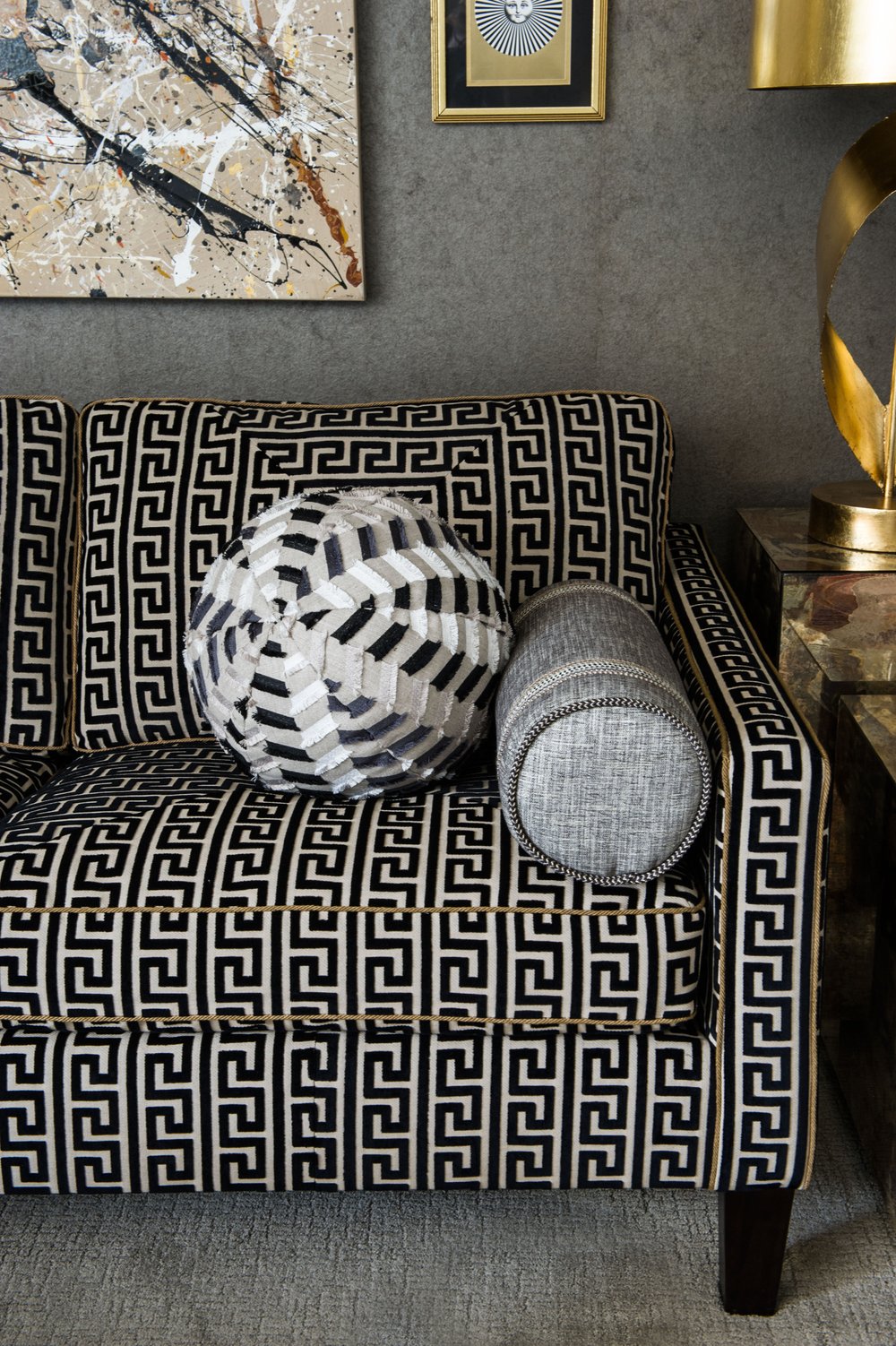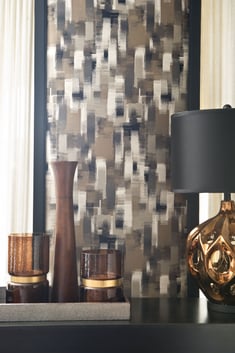 A custom stationary panel sits behind the "Z" console and creates an interesting art piece along the wall of sliding glass doors. Panel in Fabricut's Heliodor - Onyx and sheer drapery in Gabon - Cream.
A pair of inviting chairs sit along the wall in Fabricut's Tightrope - Alloy and also trimmed in Catshank - Suede. Decorative pillow in Lasso - Linen with Catshank - Suede trimming.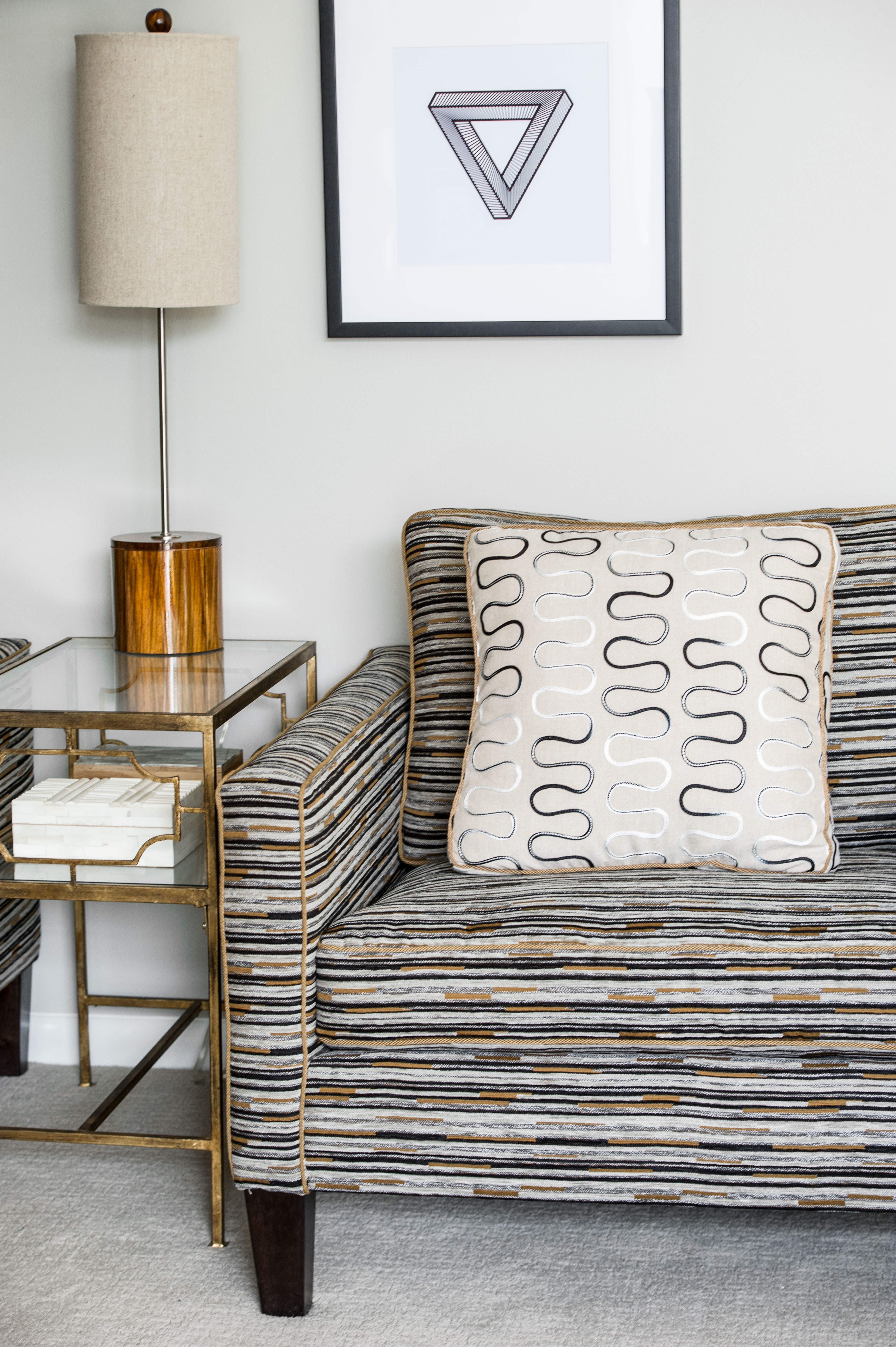 The 42nd Tulsa Designer Showcase took place April 24 - May 17, 2015.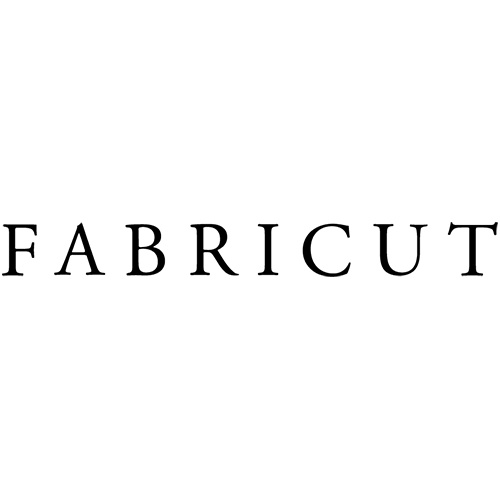 Our Fabricut marketing team loves sharing design inspiration with our readers, and we've put this blog post together with you in mind!