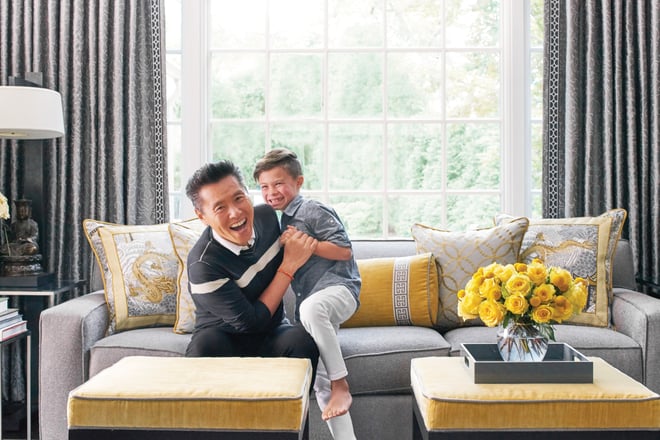 We recently sat down with Architect, Interior Designer and TV Personality Vern Yip to chat about his second fabrics and trimming collection for Trend. Even though Vern loves every one of his fabrics and trimmings (and he's serious), we asked him to share his Top Picks and tell us why these are an important part of his design and aesthetic.

04250 in Emerald
I love this whole line of solid velvets! The fabrication takes color so beautifully and gives it an uber luxe look that also performs. Available in 49 colors, including a wide assortment of beautiful neutrals as well as the rich jewel tones velvets are known for, this fabric instantly updates anything it adorns. Emerald is such a big color right now in velvet and our version is absolutely a stunner!

04247 in Truffle Shimmer
With two kids and four dogs, I feel like I made this performance product specifically for me! It's important for me to offer options that can withstand the pressures of family life. This is a sophisticated and soft fabric that also happens to be durable and stain-resistant. That's a huge plus in my book. This Truffle Shimmer color is both rich and inviting. The full color line is packed with plenty of versatile solids, with and without metallic accents, as well as some key, brighter and richer colors.

04245 in Pearl
This abstracted and modernized Ikat/Damask feels both fresh and timeless to me. It easily adapts to any space, adding visual interest that compliments without overwhelming. And I love it in Pearl, which works so well with so many other colors.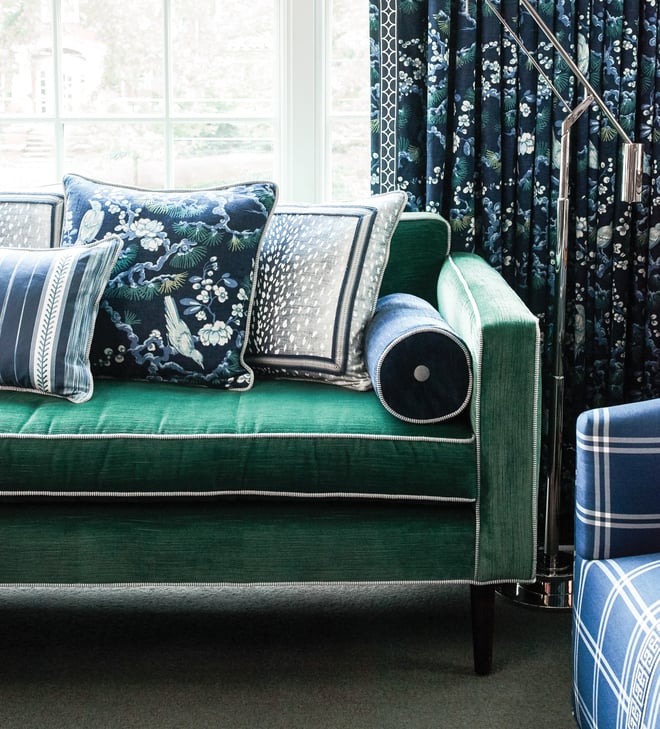 04242 in Navy
Animal prints have been a design staple for quite some time now so the challenge has become offering new takes on it that will layer nicely while also seeming fresh. This interpretation of an antelope's coloring and spotting is so dynamic. The version in Navy is so unexpected but instantly feels like a classic.

04225 in Blue
My travels throughout Asia really have inspired me so I wanted to incorporate some of that in this collection. Plus, Chinoiserie is a design element that so many are embracing no matter what their predominant look is. This dragon print is both strong and elegant. The version in various shades of Blue and White reminds me so much of my Mom's collection of blue and white porcelain that I inherited after she passed. It will never go out of style.

04235 in Aqua Garden
Everyone knows that I'm a fanatic for orange! I love how it freshly partners with so many colors. This exotic bird print brings together beautiful line work with Grey, Aqua, Bark, Moss, and Orange to create a stylish and rich print that also manages to be soothing. I love how absolutely versatile this print is and how many different colors you can pull out of it!

04220 in Grey Citrine
First, I love the combination of Grey and Citrine! Citrine has been everywhere and is a real eye-catcher! And it really shines next to a warm grey. This trailing, embroidered vine drapes so unbelievably well and adds a controlled, organic component as well as a rich texture. This design feels like that magic combination of fresh and timeless!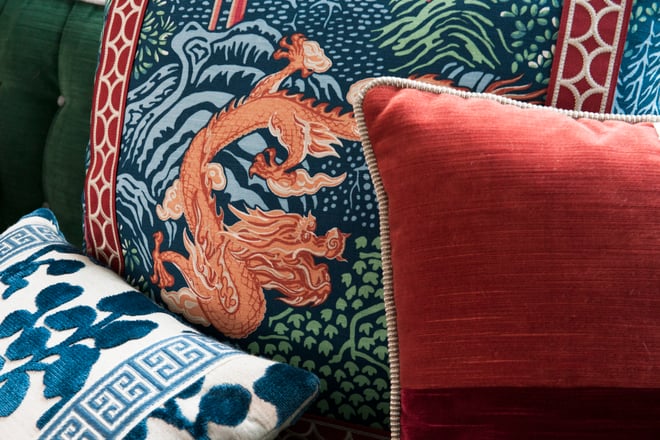 04267 in Charcoal
The design for this tape came to me in a dream. I had to get up in the middle of the night to sketch it out so that I wouldn't forget it. It goes with absolutely everything, adding a needed architectural edge or dimension to any pattern or solid. The design really stands out in color Charcoal.

04265 in Spice
My favorite things always have something subtle and unexpected about them. This tape has that in spades. I adore the herringbone injected right into the middle of these fine, repeating lines. And Spice is the perfect color for a tape! It adds a special, dynamic accent every time!

04262 in Jute
The thinner width of this tape feels so new to me. And the incorporation of alternating, metallic dots and circles contributes an so much architectural interest. It's the perfect dimension for almost any application! And the Jute color with the Silver dots is uber sophisticated, making it the perfect element to add to anything that you want to feel special.
Tags Trimmings Trend Vern Yip Licensed Collections Licensee Features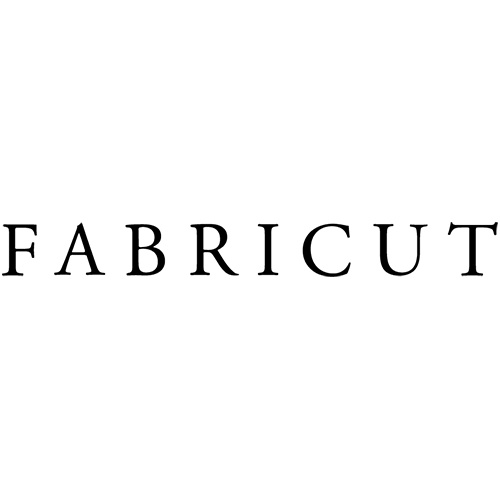 Our Fabricut marketing team loves sharing design inspiration with our readers, and we've put this blog post together with you in mind!