When are we not all dreaming about our next (or first) trip to Paris?! A casual stroll through the gardens at the Palace of Versailles, a day admiring great works at the Musée d'Orsay or Centre Pompidou, or a behind-the-scenes tour at Foundation Louis Vuitton. And don't forget about the food...oh, the delicious food! As we devise our own plan to get back to Paris - I mean who wouldn't want to source at the Flea Market or scout locations for our next photoshoot (remember that darling Parisian cafe), let's take a moment to look back at Paris Deco Off 2018.
For the third year, Fabricut's Pop-Up Showroom was located on the Left Bank in what is usually the
Galerie Eric Mouchet
at 45 rue Jacob. The gallery's white walls provide the perfect backdrop for our design team to create an inspired space for the week's festivities.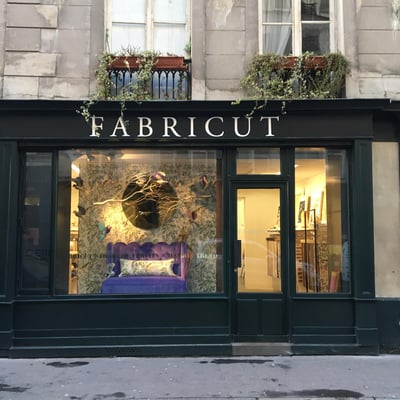 Take a look at the design process behind our window creation:
Paris Deco Off
to us is as much about being inspired ourselves through our industry colleagues as it is inspiring our designer friends with new product collections. Check out some of the inspiration and common themes we found as we window shopped along the Left and Right Bank Showrooms:
Moroccan Inspired
The Moroccan design trend takes root from Moorish architecture and is characterized by decorative tile work, intricate carvings, arched doorways and lush colors.
This metallic lantern border paired with the carved latticework sends us right to the Marrakech bazaars at Cole & Son.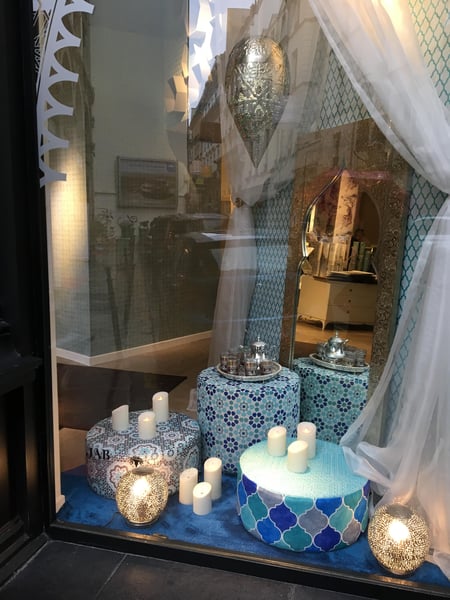 JAB's window display embraces the colors of Mediterranean and decorative tile patterns.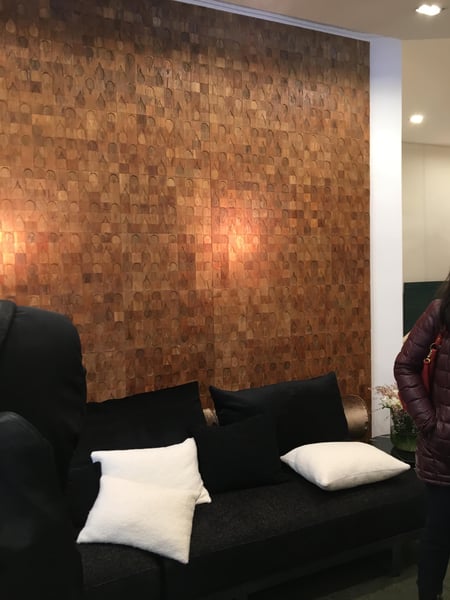 Check out the intricate carvings we found at Élitis (yes, that's wallpaper!).
Botanical Leaves & Island Themes
Botanical leaves are trending in fabrics and wallcovering and we're seeing more tropical house plants playing a key accessory role in chic interiors.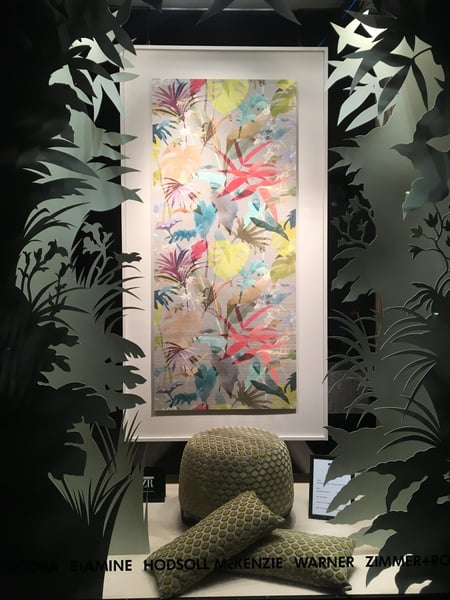 No leaf bias here with Zimmer + Rohde's multicolored motif!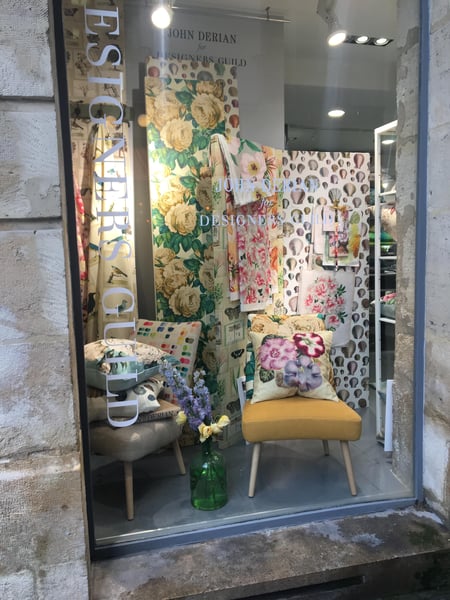 We spy sea shells at Designers Guild.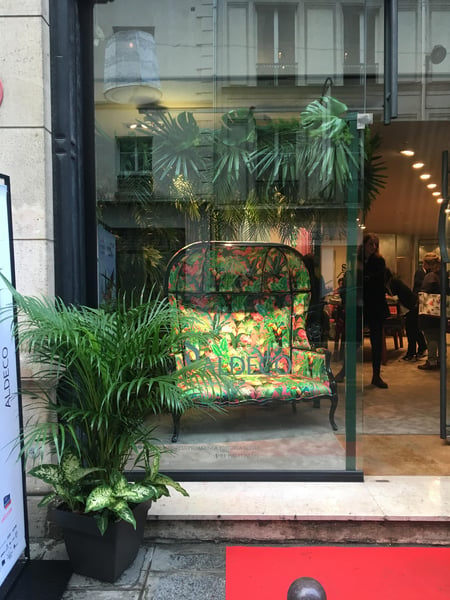 Can you find the toucan camouflaged in the botanical leaves print at Aldeco?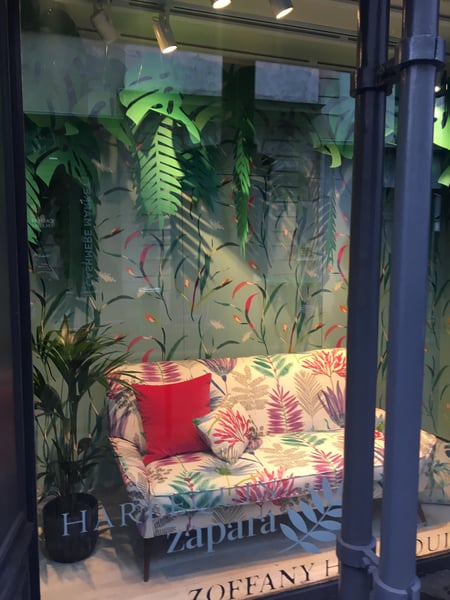 Style Library's leaf motif on the sofa creates a visual stripe.
Geometrics
Mixing elements from geometry - the shapes, lines and curves - geometric patterns help create more modern and contemporary spaces.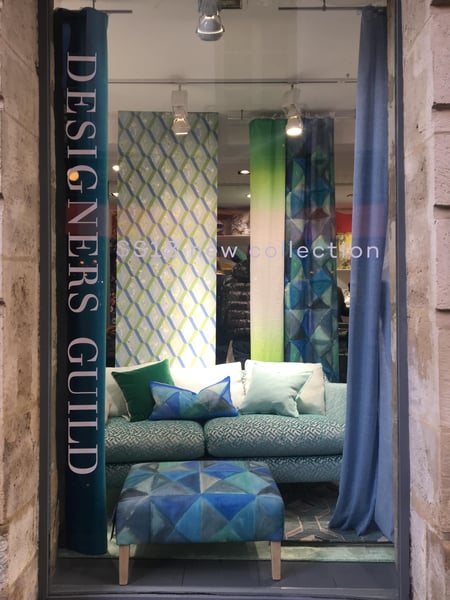 Bold shapes at Designers Guild.

MissPrint keeps a tally with its irregular lines and shapes.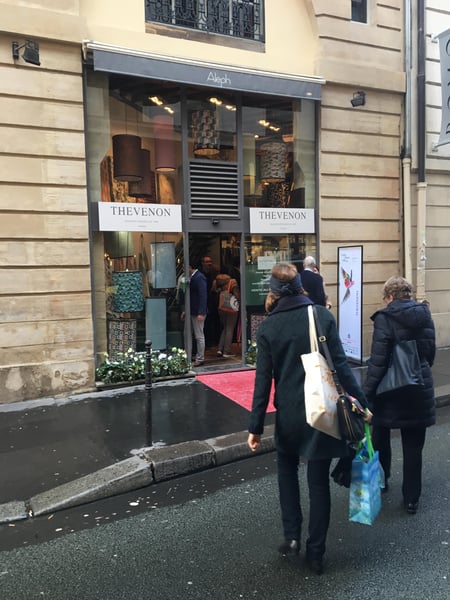 Lampshades at Thevenon are geometric in their shapes and fabric selections.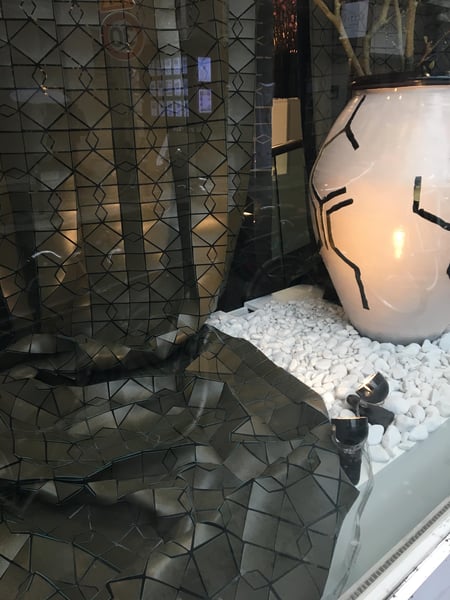 Sculptured geometric fabric tiles on tulle at Élitis.
Aviary + Floral Themes
Birds and floral patterns tend to lean a bit more traditional but with fresh and innovative color combinations, these themes make a strong statement.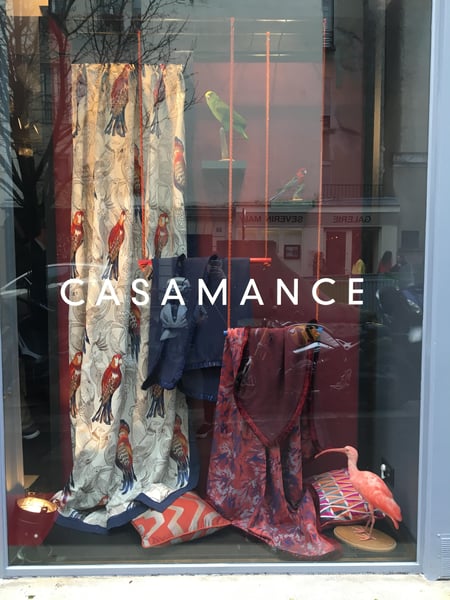 Casamance's colorful, embroidered birds.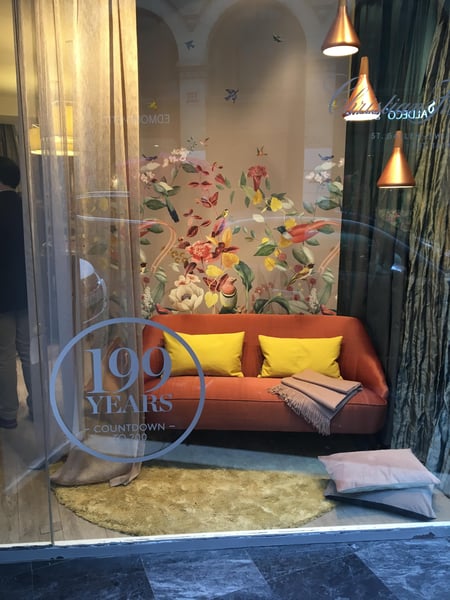 Elegant hand-painted mural at Christian Fischbacher.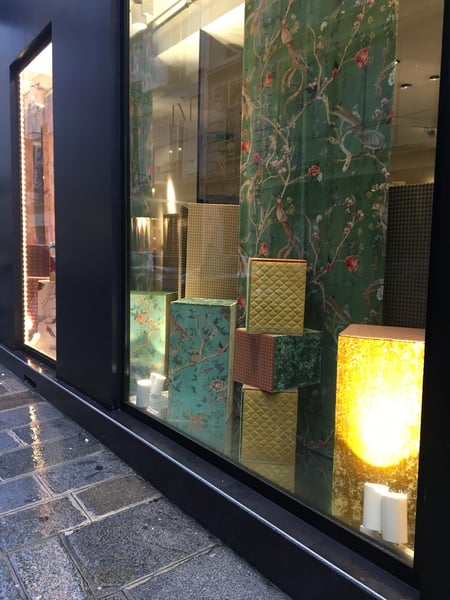 Birds sit on blooming branches at JAB/Chivasso.
Mark your calendars for the 10th Edition of Paris Deco Off - January 17-21, 2019 - and join us in person or vicariously through our social media platforms. Until then, we'll be dreaming up and designing our next inspiring window!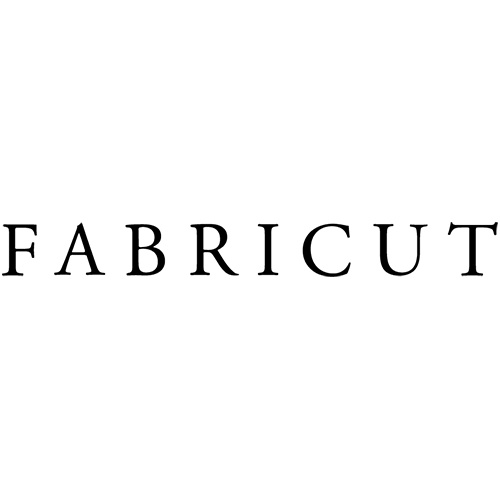 Our Fabricut marketing team loves sharing design inspiration with our readers, and we've put this blog post together with you in mind!