This year, we were thrilled to be featured in the space of Ashbourne Designs in the Hamptons Designer Showhouse, presented by Traditional Home. This event ran from June-September of 2017 in Southampton, NY and benefitted Southampton Hospital.
We spoke with Christine Gentile of Ashboune Designs about her design process, product selections, and inspiration - read it all here: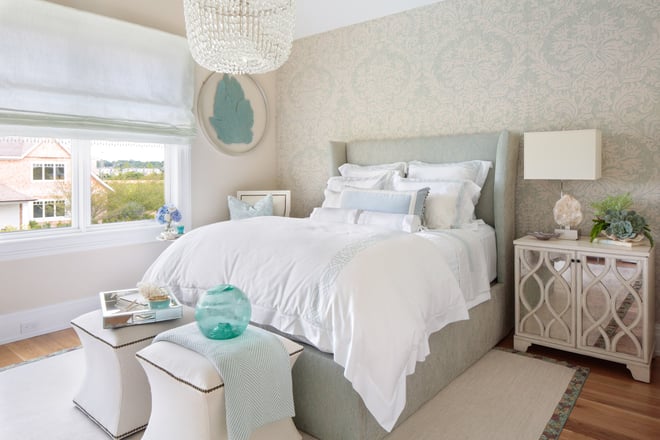 It was an absolute pleasure to design a guest suite for the Traditional Home Hampton Showhouse 2017! I started my design process in the beautiful Fabricut showroom at the D&D Building. With so many beautiful fabrics, wallpapers and trimmings, it was easy to put this space together in one place.
I was immediately drawn to Vervain's new grasscloth by Barry Dixon. The subtle tones and large scale pattern were the perfect inspiration for a Coastal look.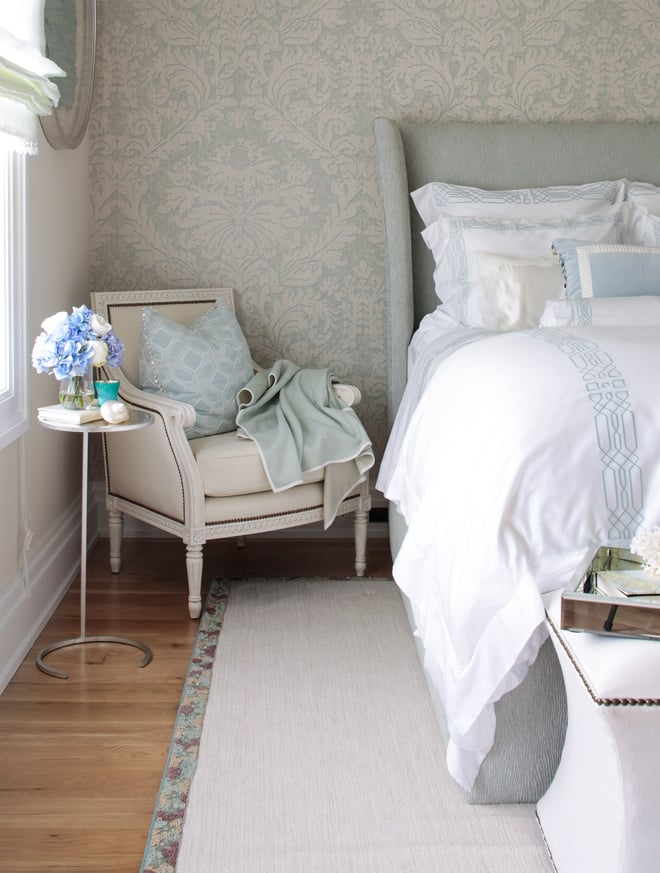 With all the fabric options, I searched through and found the perfect texture for the custom upholstered bed from S. Harris.
There were so many options for window treatments and trimmings, I had to bring memo samples back to my studio and work with them to find the perfect combinations.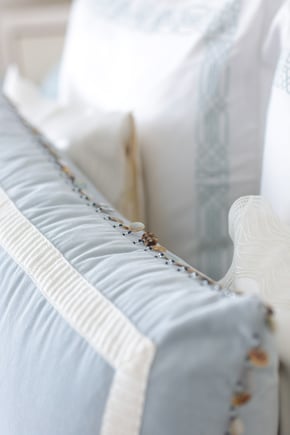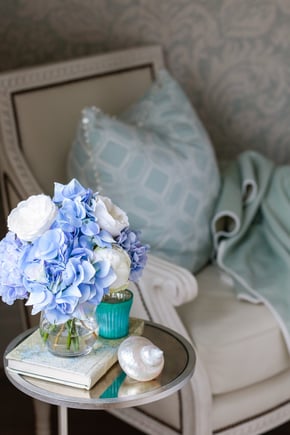 One of my favorite features in this room is the custom area rug. I was so in love with this Stroheim embellished tape, I had to find place to use it. So why not band on it an area rug? I am thrilled how my favorite Long Island carpet showroom - Country Carpet - brought my vision to life! Isn't it beautiful!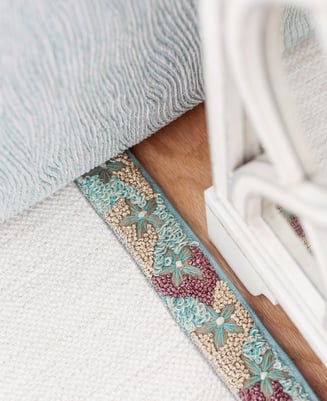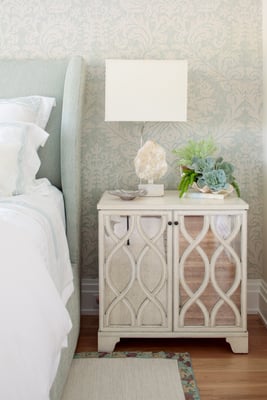 Once the fabric and wallpaper selections were completed, it was very easy to finish out the space. It was so wonderful to have access to Fabricut's vast assortment of products to design a room around.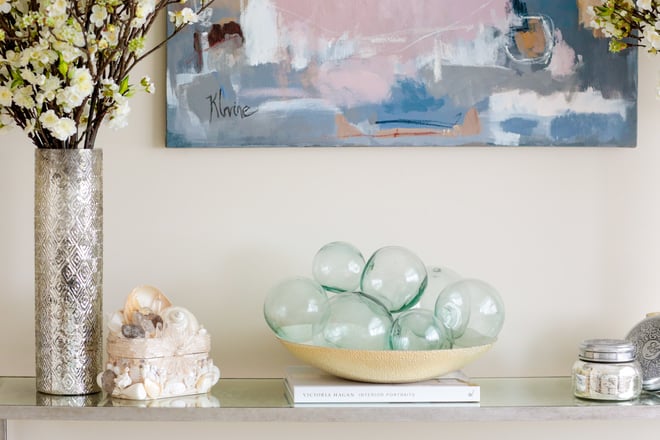 ---
Want to get your hands on some of the products Christine used in her designs? Take a look at everything here:
Photo Credit of Design Showhouse: Eric Striffler
Tags showhouse