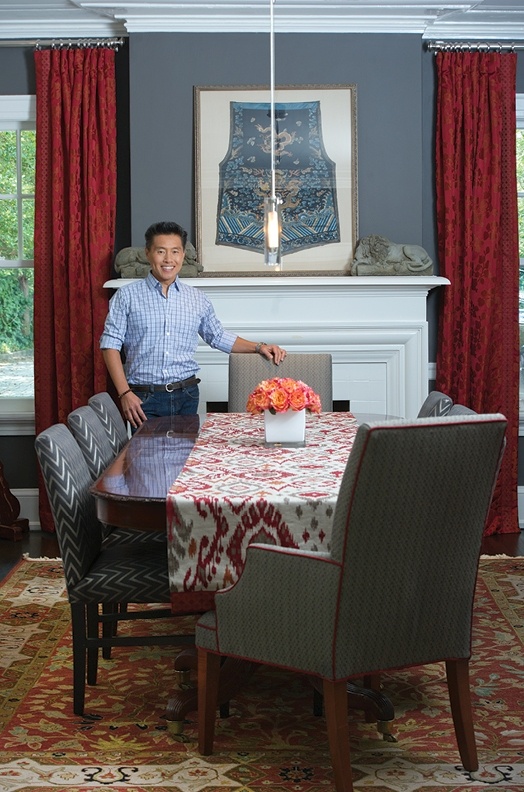 Q7: Do you think consumer involvement with social media (Facebook, Pinterest, Instagram) is shifting the paradigm for most interior designers to adapt their practices to meet the needs of DIY clients? – Janet Ostrum via email
Vern: I think all of the resources online, including social media outlets, are great for exposing clients to a much wider variety of work. It's a great leveling force because not everyone has time to do the research to find the latest design developments that appeal to them. Just like the day before the internet, a good designer should be able to help edit and harness a client's ideas into something better than they could have ever dreamed. The goal is to always have them say "I feel like you really know me" when they see the final result.
Q8: What do you look for in a fabrication workroom? – Rebecca Kemeny via email
Vern: Of course I look for a skilled workroom with exceptional craftsmanship; there are a lot of very talented workrooms out there. What's much harder to find though, is someone who is kind, courteous and easy to work with – meeting deadlines is also critical. I'm fortunate to work with one of the best seamstresses in the country, Gail Jameson of Designer's Workroom in Atlanta. She's always a delight and her work is perfection!
Q9: What should I do to get the high-end clients? – Jilbert Gandjian via email
Vern: Go to the showrooms that you'd love to be purchasing items from for clients and make sure that they're aware of you and your body of work. I think the best strategy is to pour yourself into your work and strive to always turn out the best possible work for your clients. Make them a priority, meet their budgets and always over deliver. You'll eventually find that you'll have your pick of clients.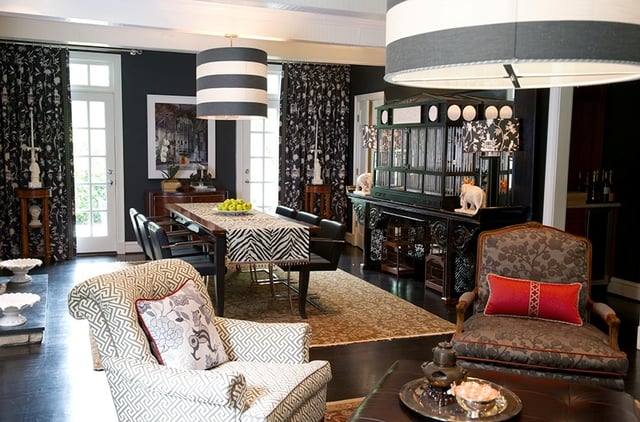 Q10: What do you think the strongest trends will be in 2015? – Charlotte Harris via Instagram
Vern: I think abstract florals and geometric patterns will continue to be strong. Clean-lined traditional patterns will also continue to grow in design. There is a return to an appreciation for traditional elements but delivered in an updated, cleaner-lined and more timeless manner.
Q11: What was your inspiration for the collection? – Casa Vilora Interiors via Twitter
Vern: As a designer, I'm constantly on the hunt for great things and there are a lot of them out there. There have also been a lot of times that I wished I had something that I just couldn't find. This collection was designed to fill many of those holes. It was also designed to be timeless, interesting and at an incredible value. With two kids and a household to run, I know how important it is for me to fill my house with beautiful and inspirational things that are affordable and will endure. The collection aims to deliver on those fronts.
Q12: Do you feel the Trend fabrics, colors and style will be around for several years? – Barbara Erwin via email
Vern: Yes, I do; it was one of the main goals of this collection. I like timeless because in this day and age when we are all running around trying to take care of our families, there isn't a ton of time and money to constantly redesign and replace what we have in our homes. The colors are all pulled from nature and the patterns are all inspired by elements that have withstood the test of time. My hope is that people will find that they love my fabrics five to ten years down the road as much as the first day they made it into their homes.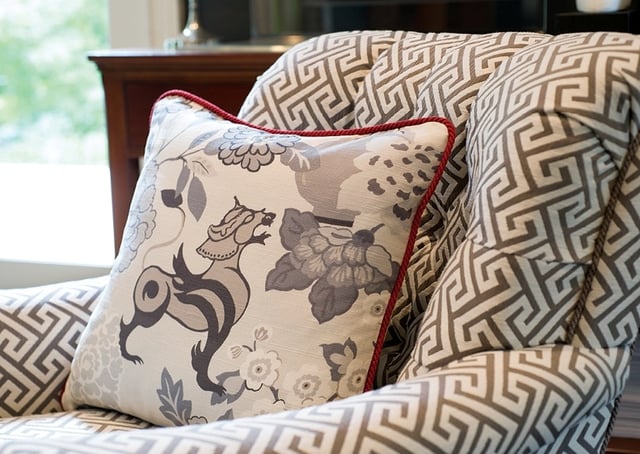 Thank you to all those who submitted questions to Vern; congratulations to Denise Costerus, Melinda Peters Elliott, Cristina Alvergue, Taylor Tucker, Susan Sutherlin, Janet E. Ostrum, Rebecca Kemeny, Jilbert Gandjian, Charlotte Harris, Casa Vilora Interiors and Barbara Erwin. Your special gift is en route!
Like, Follow and Inspire Us.

Visit the all NEW trend-fabrics.com